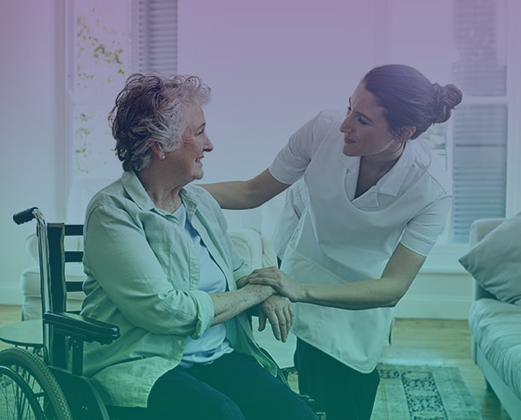 Who We Are
"No home is like your own home" The convenience of accessing quality, professional care in your own home can be genuinely life changing – helping you to stay healthy and independent. CaringPlus Healthcare Services Ltd is a home care provider that specialises in providing personal care and home support services to service users.
It is our goal to make a positive difference to people's lives. CaringPlus Healthcare Services aims to help service users maintain their physical and mental health wellbeing and independence to live as they choose, supporting them to remain as independent as possible.
We have a service user cantered approach, putting our clients at the heart of everything we do, supporting them so that they can make fully informed choices. We offer a bespoke companionship service and assists with social inclusion, i.e. taking you shopping, swimming, accompany to hospital / doctors or to the gym, live-in care, helping with medication, enabling you to continue doing what you enjoy in life.
We are committed to excellent communication, high-quality training and development of staff and work in partnership with all stakeholders to achieve positive outcomes for our service users. All our staff are highly trained and enhanced DBS checked, they pride themselves on delivering a high quality, person-centred care service tailored to your own personal needs, giving you choice and control.
OUR MISSION
"We are dedicated to providing professional and reliable care and support services to deliver the best of value to all clients"
All of our services and home care packages are designed to be as professional and reliable as can be. No matter who the client is – or what problems they might have – we are always going to be there to help, and there will always be professional support from trained specialist carers.
OUR CORE VALUES
The principles that make up our professional and caring culture